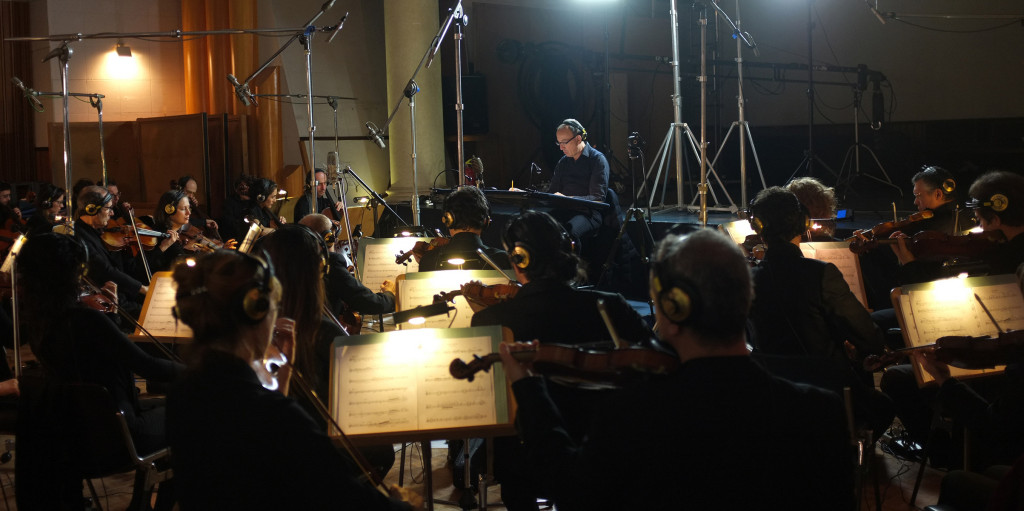 Romano Musumarra was born in Rome on July 21st 1956. At age 9, he was accepted at the Conservatory of Santa Cecilia where he studied Piano with Masters Sergio Perticaroli and Fausto Di Cesare. He perfected his composing abilities with Master Armando Renzi and his orchestral direction with Master Franco Ferrara. Interested by sacred music, he pursued his studies at the Pontifical institue of Sacred Music.
In the beginning of the 80's, Musumarra began his career as a composer working with many different artists such as, Riccardo Cocciante, Fiorella Mannoia, Mango, Franco Califano, Fred Bongusto and Nino Castelnuovo among others and produces his first Electronic LP 'Automat' that would become a 'cult '.
After having received great success in the European dance Music with different artists, in 1983 Musumarra began his international career in France, composing and arranging the first two albums of Jeanne Mas which sold more than 2,5 millions albums and more than 4 millions singles. He has since worked with many international artists such as Celine Dion, Ray Charles, totalling more than 25 millions records sold worlwide.
In 1988, Musumarra received the honorific Medal – Chevalier des ordres des Arts et des Lettres by the Ministre de la culture Française, for his artistic and creative accomplishments.
Then came the huge succes of Luna with Alessandro Safina and Romano continued to work with first class tenors such as Placido Domingo, Vittorio Grigolo, Jose carreras and Luciano Pavarotti for whom he produced and composed Il canto & Notte.
Musumarra was introduced to Carly Paoli through Miss Malaysia Arianna Teoh and a fantastic team work began with Sponsor and lover of the Arts Tan Sri Francis Yeoh. 2015 is filled with extravagant appointments such as Concerts at Windsor Castle, Caracalla Roma with Bocelli and Carreras, Prince Albert's , New York, Boston and Kuala Lampur.
He is presently focusing on developing the sound for Carly Paoli's debut album which includes original songs, new music& arrangements with lyrics written by Oscar Winning legend Don Black.